Indonesia's Leading Tank Manufacturer
PT. HERDATAMA INDONUSA
About Us
25 Long Years Of Manufacturing Excellence
With Quality At It's Best!
PT.Herdatama Indonusa berdiri sejak January tahun 1996. Dengan pengalaman lebih dari sepuluh tahun dalam bidang design dan fabrikasi berbagai jenis Pressurized Tank, Storage Tanks dan Process Tank/Vessels, dengan didukung oleh alat-alat produksi yang memadai dan para pekerja dan tenaga ahli yang berkompeten dalam bidang ini, kami berkomitmen untuk mempersembahkan "High Quality Tanks & Vessels" dengan harga yang competitive. Untuk memberikan jaminan kualitas produk, reliability dan safety kepada customer
Our Products
We are the industry heads and produce the most reliable tank solution you are looking for.
---
Receiver / Pressure Tank
a buffer mechanism between the compressor and the fluctuating pressure caused by the changing demand
---
Storage Tank
Above ground storage tanks can be used to hold materials such as petroleum, waste matter, water, chemicals, and other hazardous materials, all while meeting strict industry standards and regulations. Reservoirs can be covered, in which case they may be called covered or underground storage tanks or reservoirs.
---
Filter Tank
Eradicating the impurities from water sources in industrial applications. These filters work with the help of pores that are small enough for allowing the water to seep. There is a wide variety within the technology available in industrial water filtration.
The only place where you'll get the perfect solution for all your tank needs.
Our Contributions
What are we manufacture!
Pressure Tank
ASME Section VIII Division 1 Standard Calculation for Pressure Vessel. We provide high quality product with 1 Year leakage guarantee and ready to operate within less than 3 days fabrication.
Filter Tank
Stainless Steel, Mild Steel, even Fiberglass based material, extensive type of raw material, design, finishing, testing as per your customized technical preferences. Our professionally certified welders are fully ready to make your own design come true.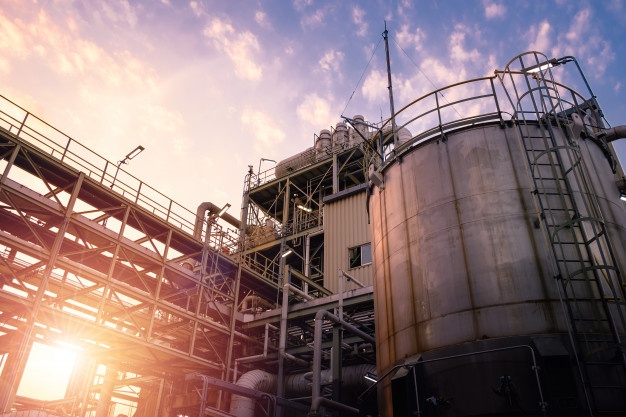 Storage Tank
Ultrasonic Wave Testing, Hydrostatic Testing, Penetrant Testing, Pressurized Testing, Full Water Testing, legally supervised by Kementerian Ketenagakerjaan Republik Indonesia and Dinas Tenaga Kerja dan Transmigrasi.
Need Help with Easier Tank Solutions? We Are Experts!